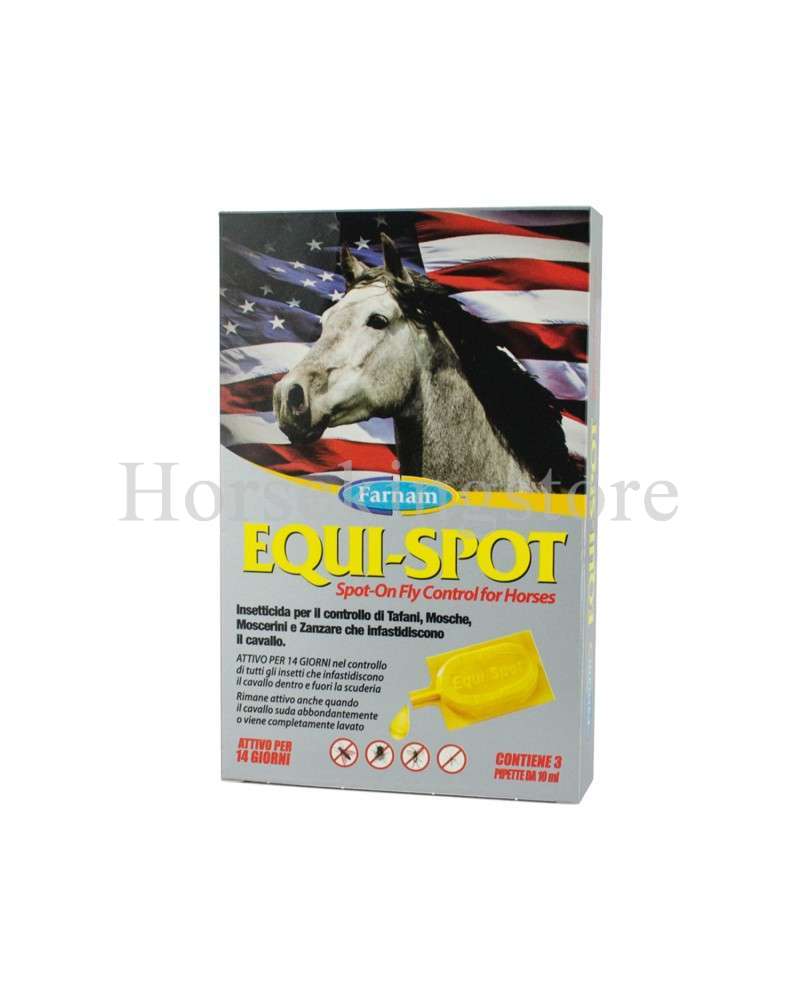  
Equi Spot Farnam Fly Repellent
Insecticide for the control of horseflies, flies, midges, and mosquitoes that annoy the horse EQUI-SPOT by Farnam is the revolutionary spot-on insecticide for horses against horseflies, flies, gnats and mosquitoes Active for 14 days against insects inside and outside the stable, EQUISPOT remains active and always effective even when the horse is sweating, being washed or raining, guaranteeing protection 24 hours a day. With 3 pipettes you protect the horse always and for 42 days Finally, also for the horse the Spot-On system already widely used in products for dogs and cats EQUI-SPOT by Farnam is an insecticide to be applied via 10 ml pipettes along the back and shins for protection of the whole body
Do not wash the horse the day before and the day after the treatment. It is recommended to apply the product in the evening, as permethrin is photosensitive and thus reduces the risk of dermatitis at the application sites. It remains active for 14 days even if the horse sweats heavily or is completely washed.
16 other products in the same category:
No customer reviews for the moment.