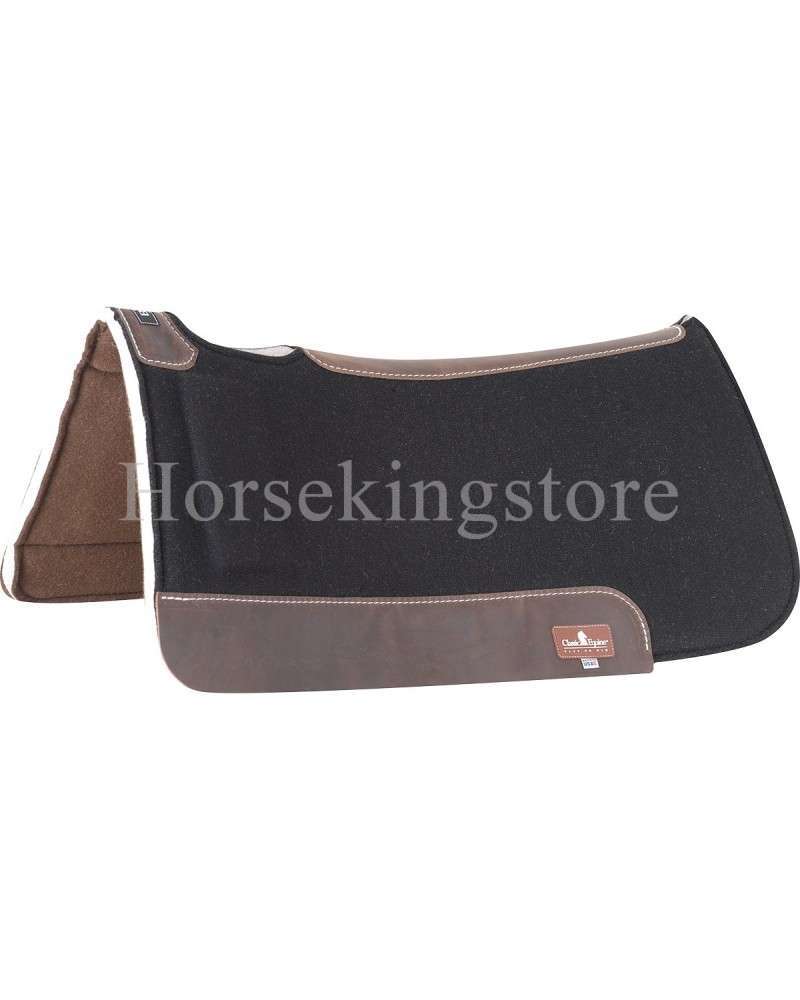  
BIOFIT™ SHIM PAD Classic Equine
100% Merino fleece contacts horse for superior feel and comfort. Thick orthopedic fleece center absorbs shock and disperses pressure. Closed-cell foam shim is wedge-shaped to alleviate saddle fit issues. Contoured to fit the horse's shape more closely. Alleviates "downhill" saddle fit due to atrophy or conformation issues at the withers. Adjustable correction; slide forward for less, slide back for more. 31"x32".

There are a number of reasons why you may need it, but there can only be one solution: BIOFIT. Sometimes you need a little extra help to overcome conformation that is hard to fit. Often times horses have high withers and narrow shoulders because of age, atrophy, or a history of poor saddle fit. BIOFIT offers the support and protection you can trust. BIOFIT pads utilize a buildup strategically placed behind the scapula to help correct "downhill" saddle fit, evening out saddle pressure and lifting the front of the saddle away from the spine. This frees up the horse's shoulder and eliminates uneven pressure points. When you add these together, it translates to improved performance and less soreness. Biofit Pads are made of the finest materials, with orthopedic grade felt to absorb impact and 100% virgin wool fleece against the horse to wick away moisture and dissipate heat.
16 other products in the same category:
No customer reviews for the moment.