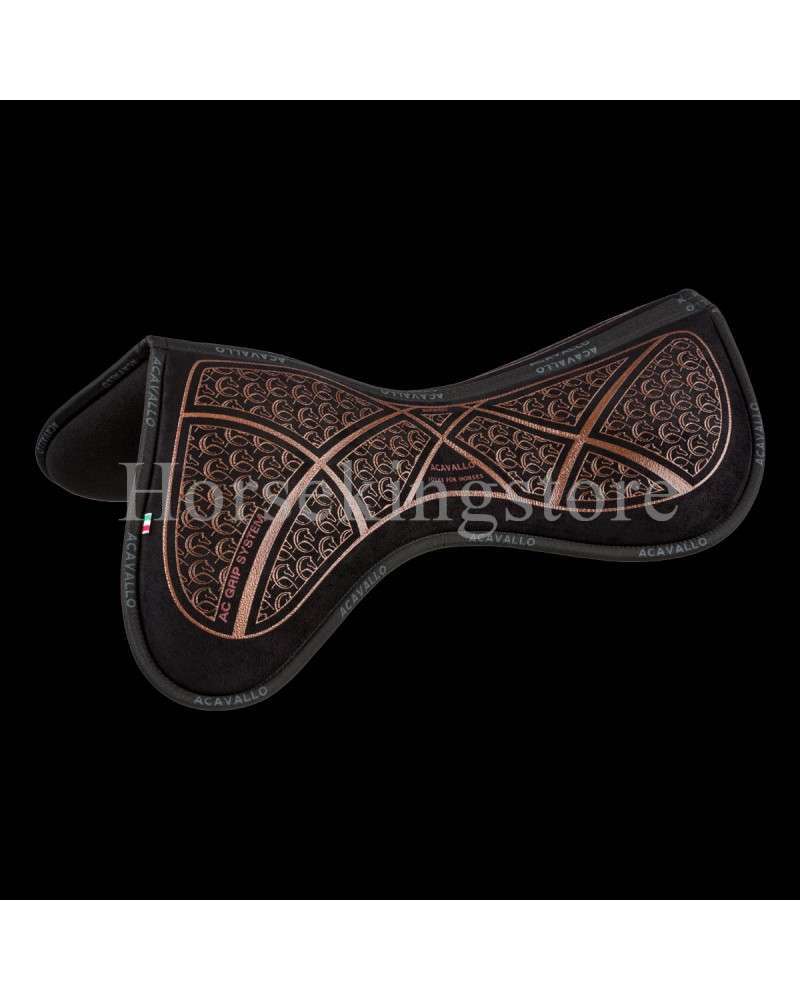  
ACAVALLO CLOSE CONTACT AC-GRIP SYSTEM AND MEMORY FOAM HALF PAD

ACAVALLO CLOSE CONTACT AC-GRIP SYSTEM AND MEMORY FOAM HALF PAD

This pad combines the effective properties of memory foam with the new Acavallo® Grip System.
The Acavallo® Grip System consists of a special patch made of light, but highly resistant "gripping" material to provide perfect stability and grip in a very light weight pad.
The inside memory foam panel supports a calm position, it's very shock-absorbing and helps to distributes the pressure evenly on the horse´s back.
The "close contact" shape is designed to be less visible under the saddle than the standard memory foam half pad.
The anatomic cut with spine-clearance allowing the pad to perfectly sit up in the gullet.
Designed to fit under any style and size of English saddles, it's ideal to combine with a plain square pad.


Memory Foam features:
- Absorbs shocks
- Rubbing and friction free are eliminated
- Gets very thin where there are already points of pressure and no need and volume
- Disperses pressure evenly

Acavallo® Grip System features:
- Light weight
- Stabilize the saddle
- Non toxic
- Safe for use on skin
- Easy to wash



Info & care
- The pad can be machine washed (30 degrees) or by hand in a bucket of water with little detergent.
- Remove hairs from the pad with a brash before to wash it.
- (Fairy Liquid works a treat)
- Do not use harsh detergents.
- Do not tumble dry.
- Do not expose to direct heat or strong sunlight.
- Allow to dry naturally.
16 other products in the same category:
No customer reviews for the moment.