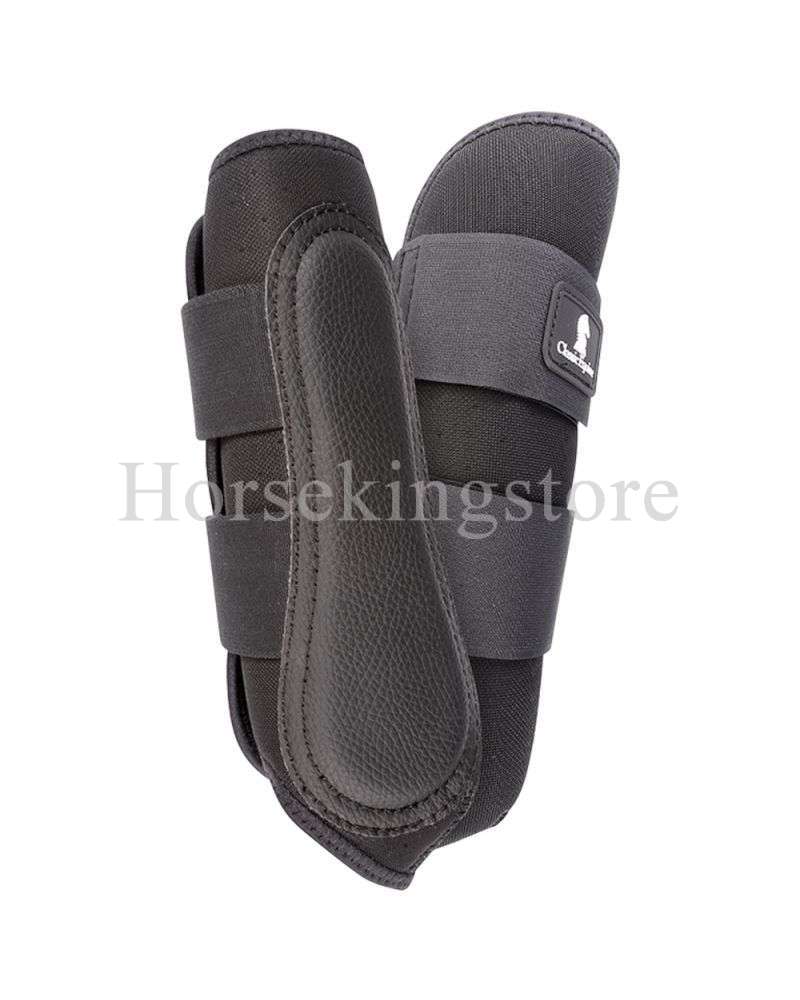  
AIRWAVE™ EZ WRAP II® FRONT Classic Equine Black
Preferred by NRHA champion Todd Bergen. A great boot for the show ring with a close, clean fit. Protects splint and sesamoid area and provides support to tendons. Leather splint pad with shock absorbing nitrate lining provides splint protection. Three hook-and-loop straps make this an easy boot to put on and take off.
AirWave provides full, even support for the show arena in a cool, breathable design that is user-friendly. Perforated neoprene actively draws heat away from the leg while a tough, flexible mesh covering adds protection and durability, greatly extending the life of the boot. AirWave's clean, ergonomic fit is attractive without sacrificing protection. Breathable exterior with an ergonomic fit for use in training or for show. Splint pad and tendon guards are strategically placed for protection of the inner splint, fetlock and surrounding soft tissue. Simple and safe closure for easy on/off application. Lined with soft jersey with bound edges to keep out dirt and debris
16 other products in the same category:
No customer reviews for the moment.