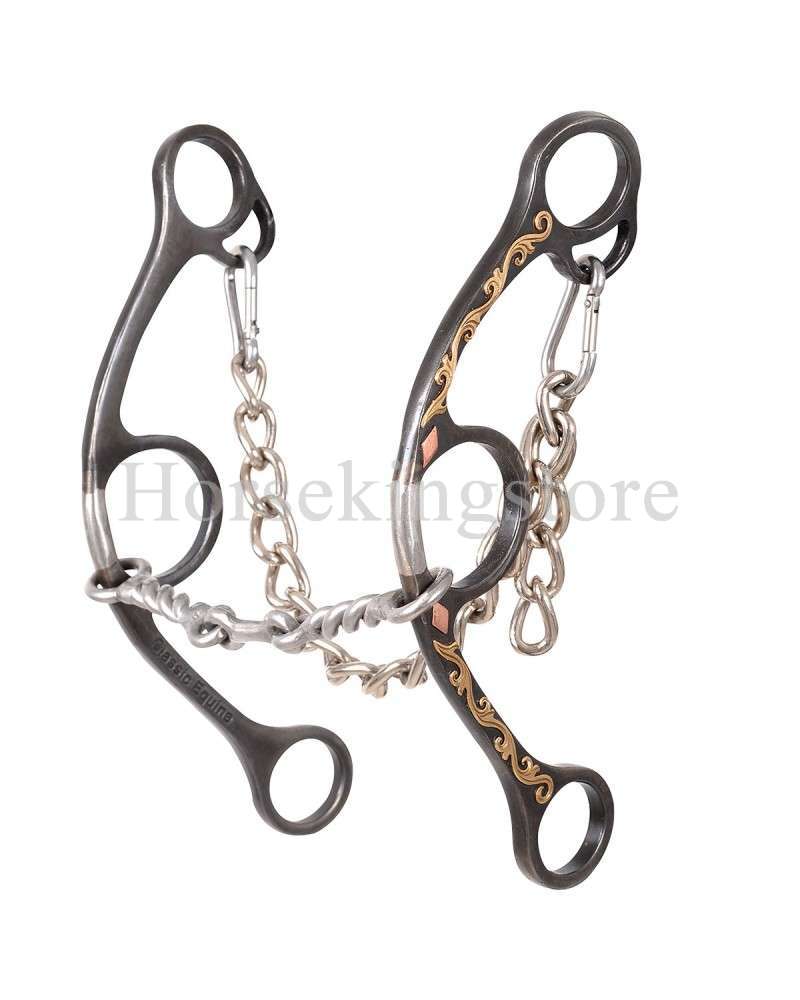  
Diamond Long Shank TWISTED WIRE DOGBONE SHERRY CERVI
There are few cowgirls today who are as well-respected as Sherry Cervi. With multiple NFR Qualifications and World Championships on several different horses, Sherry's continued success marks her as an exceptional horse trainer. Sherry designed her Signature Collection with consideration of all stages of training and the action of the bits. All of Sherry's bits are nicely weighted to provide quick pickup and release. This means it takes deliberate action to cue the horse, with immediate release of pressure when you drop your hands. Her snaffles have weighted Dee rings with a light stainless mouthpiece that glides effortlessly. The Sherry Cervi Signature Collection combines functionality with a distinctive silver scrollwork for a great look and feel.
This is a bit with a longer shank, so it will give you more leverage to maintain rate and body position in turns with speed.
16 other products in the same category:
No customer reviews for the moment.