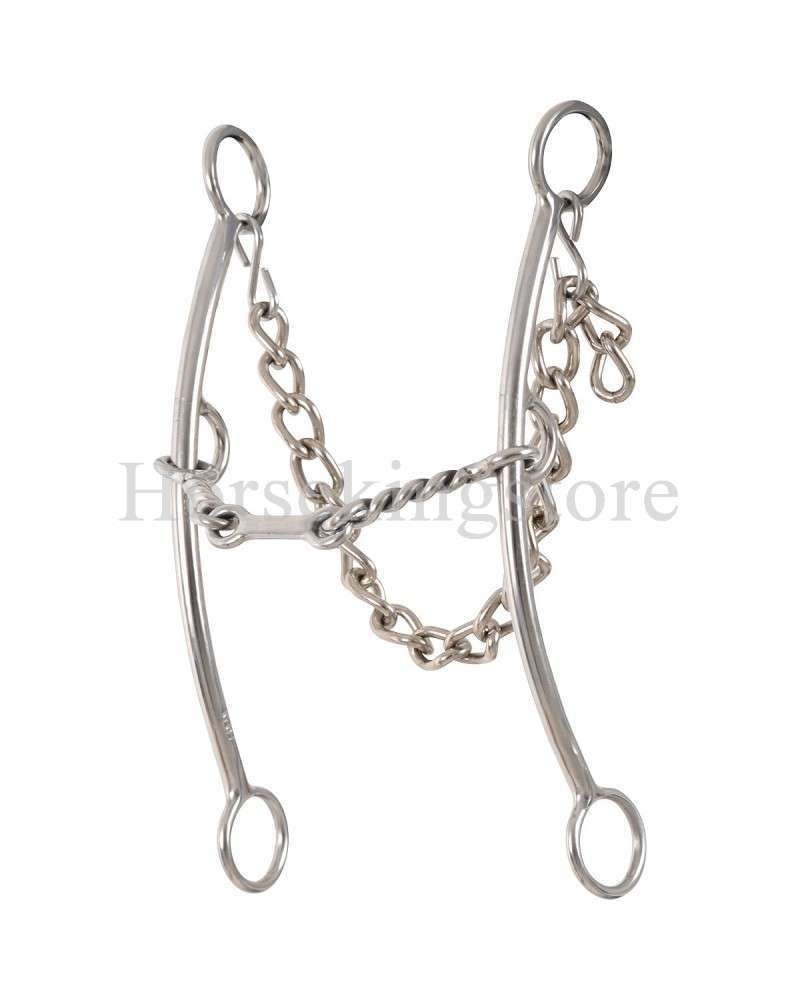  
Goostree Pickup Long Shank Bit twisted
Carol Goostree is a true barrel racing legend and has been a trusted name in bits for over 35 years. Carol is a former World Champion and has provided the western industry with the highest quality in bits, original in design and ridden by some of he best barrel racers in the world. Goostree Bits offer a simple, common sense approach to addressing some of the most common issues in barrel horses. The Goostree Collection offers solutions from beginner to pro, especially for barrel racers. Classic Equine® is proud to bring you some of the most successful designs in Carol's line.
The Pickup Bit is available in both long and short shank versions and is Carols next step up in control. Works well for obtaining shoulder control on seasoned horses that need help keeping their shoulder lifted going into the turns. Offers increased shoulder control and rate when needed. Horses that are harder mouthed usually respond well to the Pickup bit when lighter gag bits are not enough.
16 other products in the same category:
No customer reviews for the moment.