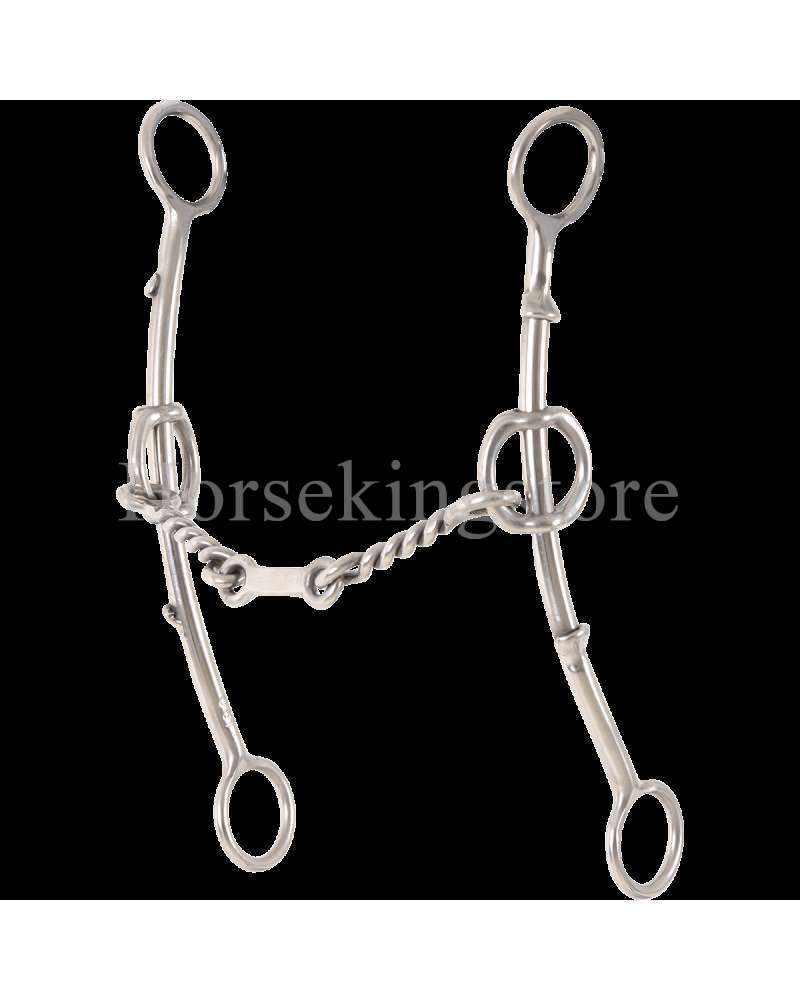  
Goostree Long Shank Double Gag Bit Twisted
Carol Goostree is a true barrel racing legend and has been a trusted name in bits for over 35 years. Carol is a former World Champion and has provided the western industry with the highest quality in bits, original in design and ridden by some of he best barrel racers in the world. Goostree Bits offer a simple, common sense approach to addressing some of the most common issues in barrel horses. The Goostree Collection offers solutions from beginner to pro, especially for barrel racers. Classic Equine® is proud to bring you some of the most successful designs in Carol's line.
The Long Shank Double Gag is intended for a rider to use on a light-mouthed horse that may need more direction and lift in competition runs as speed increases. The slight gag action gives the horse a chance to prepare for full contact before the rider actually engages the bit 100%. This bit is comfortable, safe and provides a tremendous amount of feel for the rider without being too harsh
16 other products in the same category:
No customer reviews for the moment.